Boats shoes are basically made for the summer. So, unless you live in a permanently tropical climate, us here in the UK have got to savour boat shoes weather when we can.  While providing the comfort and ease of that of a sandal; yet the comfort, protection and breath-ability of a leather trainer. Casual or semi smart occasion, the boat shoe is exactly what you're wanting when the sun comes shining.
We've told you before and we'll tell you again, boat shoes are back in a big way this year. Born from Paul Sperry's near loss of life slipping about on his boat, and watching his dog grip the deck with greater ease, he brought about the first boat shoe.
If you're wondering what to wear them with, don't worry we'll hit you with a few ideas. The classic look would be a preppy shorts or chinos and a pale blue oxford shirt. If you're going for shorts then going shoes with no socks is what we'd recommend. But if you're going for a chino or a slim jean then you can either go sockless, or be like Karlmond Tang and pair up some boat shoes with a good turn-up and sweet sock.
Classics
There's nothing better than the classic boat shoes and the Timberland Classic Boat shoe is effectively what you picture when you think boat shoes. Not only comfortable straight off the bat, these bad boys are going to last you many a summer.
Some like their suede, over a traditional leather. Who can blame them with the Polo Ralph Lauren Bienne looking as sweet as this. Take your pick from the cool navy or the red hot tan. 
Casual
As we said boat shoes don't need to be too formal. The Lacoste Sumac and Vans Chauffeur show us that you can up the ante in your trainer game by bringing us a comfortable yet classic trainer/boat shoe hybrid.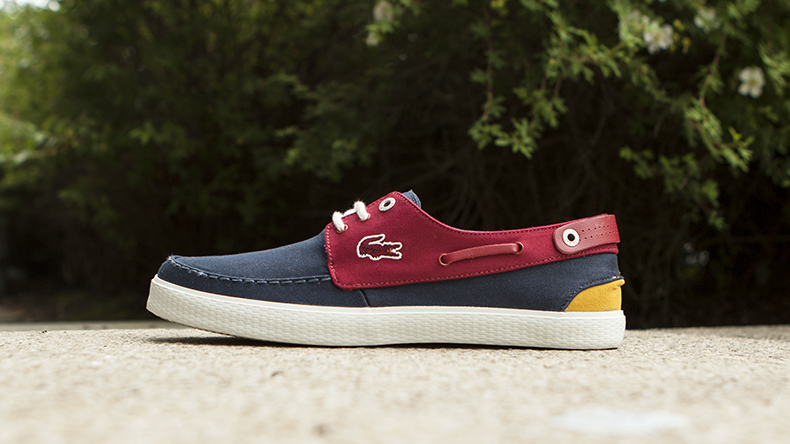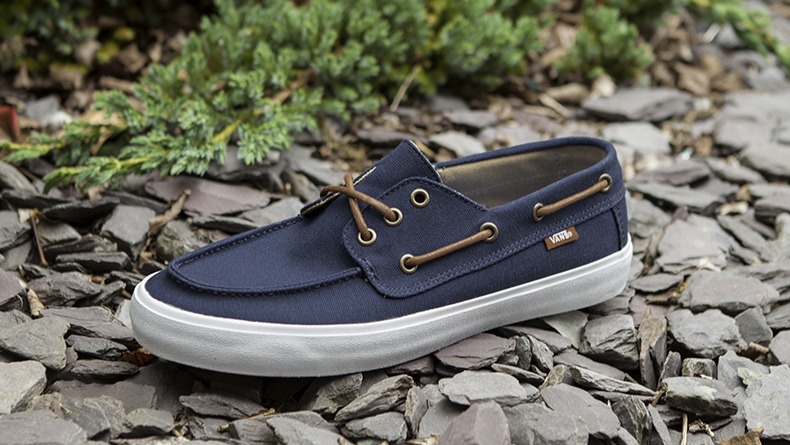 Colour
Looking for a pair of premium leather Timberland boat shoes, but at a bargain price, then look no further than the pastel blue and green Timberland Classic Boat Shoe in our summer sale.
If this isn't enough to convince you to get decked out, then check out our full range of men's boat shoes here.