Image credit: giphy.com
St Patrick's Day; also known as the one day of the year where you can drink a Guinness with breakfast in the name of patriotism. Yes, somehow somewhere along the line, a humble religious celebration of the Patron Saint of Ireland turned into a giant excuse for a piss up no matter where you came from. While openly exploiting all Irish stereotypes, the world unites to embark upon the sacred St Paddy's Day pub crawl and if you're partaking this year, we have compiled a handy guide on how to keep your stylish kicks from getting just as wrecked as you most likely will.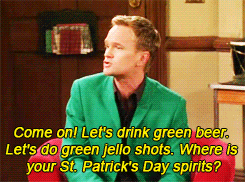 Image credit: giphy.com
Dressed in the Irish flag
Although dressing like a moron is rewarded on St Patricks Day and dusting off your now two sizes too small leprechaun costume has become somewhat of a tradition, we're here to ensure you pair whatever outfit you choose with some stylish sneakers. These hand selected pub crawl proof kicks will allow you to cut from bars to pubs and Irish dance the night away. Introducing the adidas Superstar that has even been inspired by the Irish flag itelf! (Okay, not really but you can see why these are the perfect accessory). And if you're worried about getting KB'd from an outdated bar that still embraces a "no trainers" policy, it's not worth going to.
Beer-proof your kicks
Chances are you'll spend the night trailing your local pub scene with the odd stop-off at some bars you've never been to, lured in by drunken 20 something's singing B*Witched on the karaoke, all in the name of St Paddy. You might even stumble into that grubby corner pub dodgy Dan and his jaw grinding mate are seen in every Tuesday. No matter where you end up, make sure your kicks are protected. Put your trust in SneakersER Superhydrophobic Protector, perfect for when your clumsy mate refuses to take two trips to get his round to the table safely but instead balances six pints in his arms and manages to spill every single one.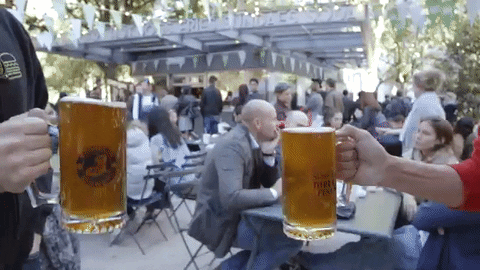 Image credit: giphy.com
Wipe away the bad memories
If you're a bit of a light-weight and manage to peak earlier than your pals, chances are you'll want to avoid passing out. You can't risk waking up with one eyebrow and no memory as to how you've ended up with "Go Luck Yourself" emblazoned beside a joyful leprechaun tattooed on your ass-cheek thanks to your 'comical' mates, can you? The way to do this? Hit your local kebab shop and get some grub down you. If you manage to spill that bright orange curry sauce onto your kicks, don't fret. This Punch Leather Whitener will have them back to their original gleaming selves.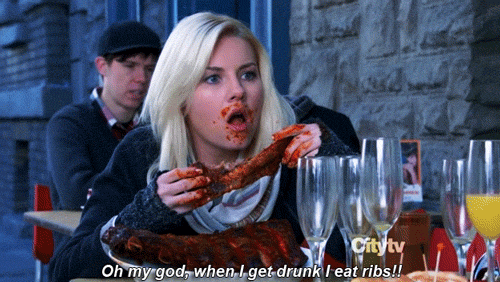 Image credit: giphy.com
So don't let the worry of ruining your brand new sneakers put you off! Get on your green glad-rags and head for a good night, because we all know that in a couple of hours, dozens of facebook pub tag in's and drunken snapchat stories later, you'll be sitting by your sorry self wishing you were partying hard like your Irish ancestors.
Image credit: giphy.com
Treat yourself this St Paddy's Day and shop our full range of men's trainers and women's trainers.