vans
Something magical is coming to schuh soon, set your Remembrall now.
Decade by decade, The Vans Checkerboard Slip-On remains the official shoe of the skate scene. These two-tone originals became the must-have footwear for grunge and skate subcultures in the 80s and 90s and continue to be a timeless throwback. No matter when you joined the checkerboard revolution, or if you're still waiting for the perfect style, you'll be glad to know that Vans didn't stop with the Classic Slip-On.  They've doubled up on the checkerboard for these monochrome heroes, using two sizes of the print. Turn up the Blink 182 and let the nostalgia take over with the Old Skool, Authentic and Sk8 Hi updates.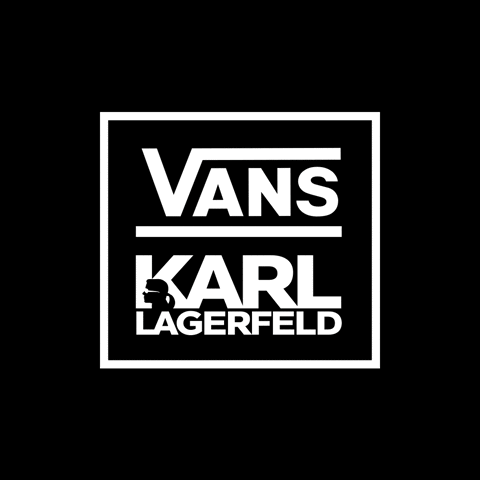 Get ready to feel all 'FASHION' because the coolest collab of the year has landed at schuh. Vans have teamed up with the King of Parisian style himself, Karl Lagerfeld, for an effortlessly chic take on some classic Vans silhouettes. The classic cool vibe of Vans is combined with slick design and fabrics inspired by Lagerfeld's creations. Of course the pack takes on a two-tone  black and white colour palette channeling Karl Lagerfeld's signature style. Read more
It's certainly fair to say that the iconic Vans Old Skool is experiencing more than just a moment but a long-standing revival. Becoming a street-wear must-have and a fashion elite staple, the skateboarding silhouette has merged seamlessly with every-day wear. With such a varied fan base, Vans have been delivering more on-trend designs and fashion-forward packs and their latest adaption is one we know you're going to love.
We'd like to say hello to our full time photography manager and part time food fanatic/animal obsessive who goes by the name of Amy, and who also runs a great little vegan blog called Little Nibble. Amy adopted the vegan lifestyle a few years ago and her blog is her journey into living a cruelty free, healthy lifestyle. So really it's only right that she gives us a lowdown on her favourite vegan friendly footwear that's we have on offer here at schuh. Take it away Amy! Read more
Pink – once a symbol of dated gender rules. Today – a powerful colour palette shaping the wardrobes of fashion conscious nomads. If you haven't already embraced the pink trend, we reckon you're in the right place to get started and after all it's Wednesday. And on Wednesday's we wear pink! Read more
If you haven't heard the hype about the latest Vans collaboration, then you must have been living under a rock. Vans have teamed up with Charlie Brown, Snoopy and the rest of the gang to bring you the Vans X Peanuts collection – a series of classic silhouettes decked out with Schulz's iconic characters. You might be thinking – why Peanuts? Well even if you don't know the Peanuts crew, you might just find that you identify with at least one of them. So before you pick which shoes you want, let us help you get to know a few of the characters that inspired them. Read more
On those extremely rare occasions the sun starts to shine on this island of ours, the beer gardens are absolutely heaving and the days are lasting until 10 at night, it's time to slip yourself into a pair of short pants.
Now knowing exactly what shoes to wear with your shorts, at home or abroad, can cause quite the headache for some gents. Am I looking barking? Is it too casual/smart? That's where we'll help you out lads – here are 4 styles that will give you the long and short of what shoes to wear with your shorts.
Load More