Ever wondered how to wear Converse with your wardrobe? Converse trainers have the potential to work with any kind of outfit. They come in all colours and in a variety of materials so it would be kind of hard to not find a style you like. But, in case you need some inspiration, we've got 4 different ways to wear Converse that might give you some ideas.
Following up on our look at British brands from last year's London Collections: Men; Monday saw the end of LCM AW16, so we see no better opportunity to take a peek at some different ways to wear everyone's wardrobe staple from over the event.
Streetwear
Streetwear has been going strong over the last few seasons and it doesn't look like it's going away anytime soon. A pair of black Converse All Star Hi's goes down well with a pair of slim or straight cut chinos rolled up to the ankle, showing off a patterned or coloured sock, and an oversized t-shirt/sweatshirt/jacket on top.
Everyday Casual
If you like things a bit more simple then you don't get much more of a casual everyday trainer than a pair of Chucks. The Converse All Star Hi in black with a pair of skinny, light blue jeans coupled with a puffa jacket for those days you just roll right out of bed and straight into uni/work. Done.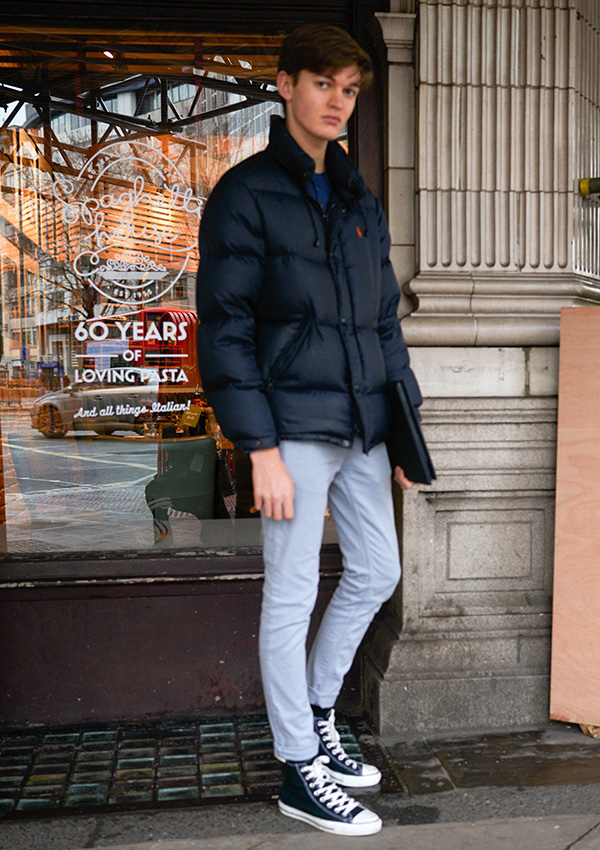 Nick Grimshaw has this look down to a tee (works on the radio to be fair), throwing on a pair of Converse All Star Hi's in black with a pair of ripped jeans. Up to you whether you want to go similar to Grimmy with a flamboyant jacket, but a standard t-shirt and sweatshirt/hoodie combo will look equally as good.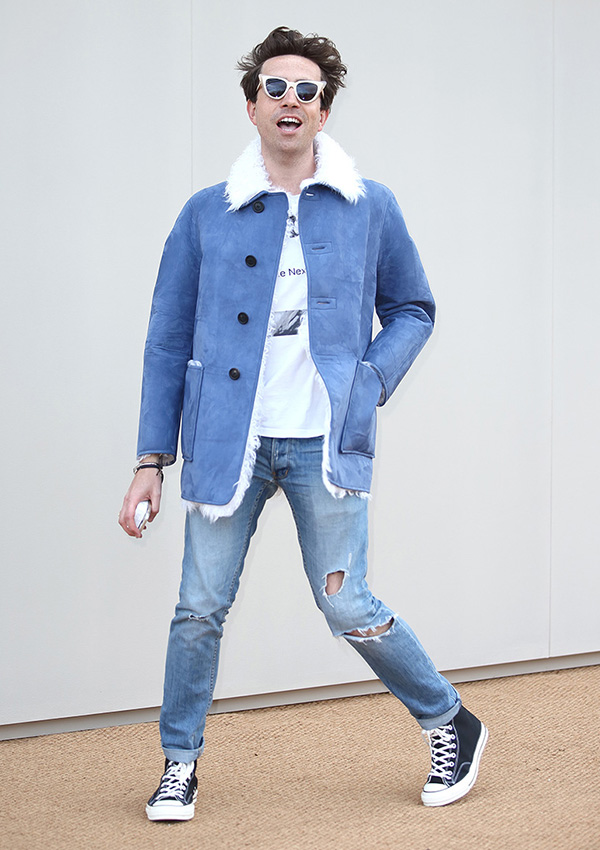 Punk
There are just so many different ways to wear Converse, but if you're into your all black clobber then a pair of Converse All Star Lo in black is what you're looking for. Your boy with the unusual barnet below is showing you how a classic all black is all you need.
Suit Up
If you thought Converse were just for casual styles, then think again. Labrinth shows us how a slim fit grey suit with the trousers rolled up and a pair of Converse gives you a real top smart casual look, too good.
If you fancy showing us your own Converse styling then check out our full range of men's Converse, and don't forget to #schuh when you're firing up a pic to Instagram.