Got that festival on the way, but haven't sorted out your gear for the weekend? We've already shown you what styles the ladies should be wearing, but don't worry gents we're here to sort you out as well. You might be thinking a pair of wellies and an old pair of trainers is all you need, but behave yourself, you want to be looking class whilst hitting the likes of Lovebox, Glastonbury or taking yourself overseas to Sonar or Hideout.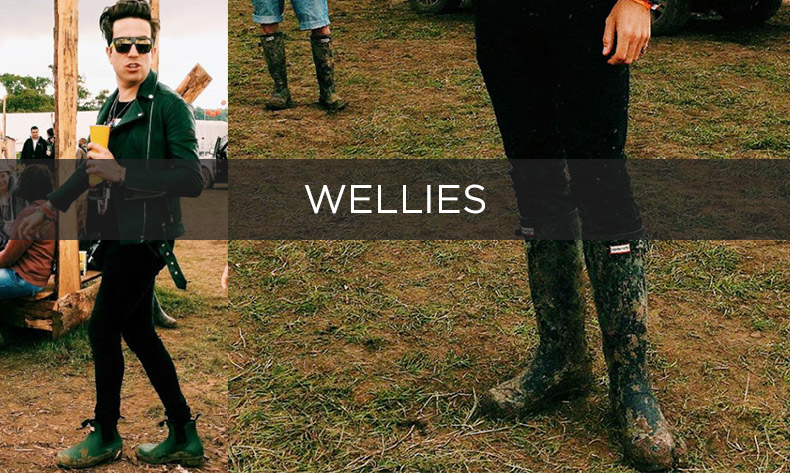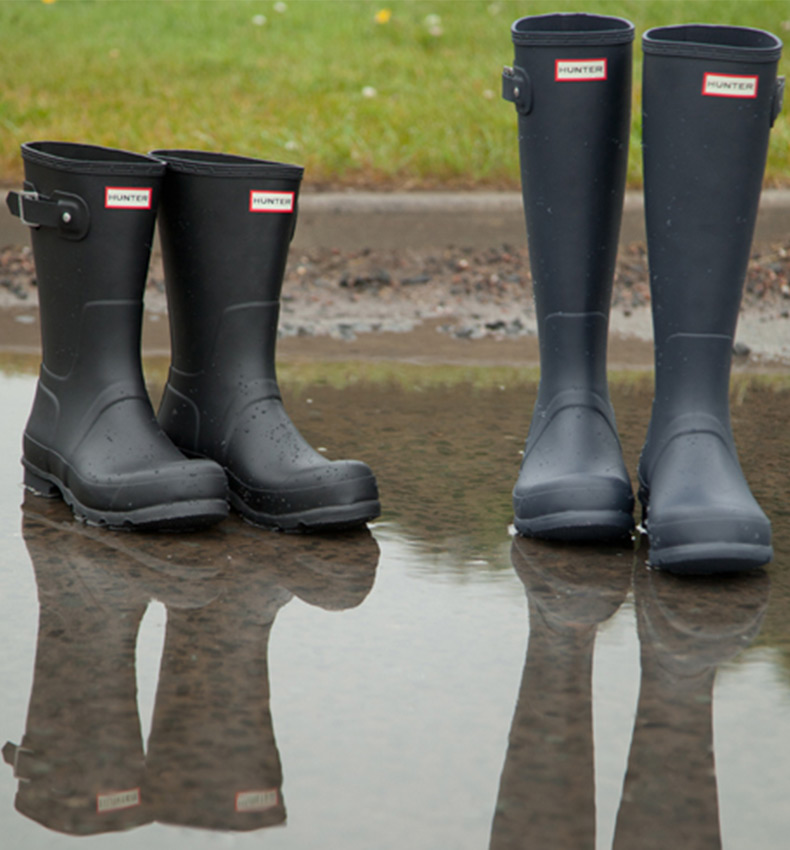 We'll kick you off with a British festival must have, a pair of wellies, and if you're taking wellies you may as well get the finest of gear with a pair of Hunters. We can all hope for clear skies, but let's not beat around the bush the weather will probably be guff so a pair of trainers is doing nowt. Get a pair of Hunters in your backpack.
If you're heading overseas, then what you'd be hoping for is sun and more importantly dry ground. So a pair of trainers, classic ones to be precise, would be a safe bet. Sticking on some Converse, Vans or an evergreen favourite adidas Stan Smith will do you just fine while kicking about the streets of Barca at Sonar or in the heat of Hideout.
If you fancy showing off a bit more then get some colour in your life/on your feet. Retro running trainers were made for a bit of colour, not to mention if you're spending most of your time on your feet they're pretty pleasant to stand on too. I mean, I could say they might help your mates find you as well but unless they're crawling about the ground then that's not one of their benefits. Nonetheless, better than plain though eh?
If you're looking for a pair that's easy on the feet but won't end up dirtier than a filthy kebab down at the food stalls, then look no further than Dr Martens. These bad boys were basically made for getting roughed up, so pop these on your feet and go buck wild.
There you go lads – that should give you a few ideas on what to stick in your bag before your festival weekend. Check out our full range of men's festival shoes and accessories and get yourself sorted – well up to the ankle at least.